The New Madrid County Family Resource Center is where jobs and opportunities meet. With programs that focus on helping individuals to attain employment, individuals can find help with preparing resumes and applications as well as educational and training assistance. The programs listed below are just a portion of the services you will find here. For more information, visit the Family Resource Center in New Madrid or contact us online or by phone at 573-748-2778.
Missouri Mentoring Partnership
---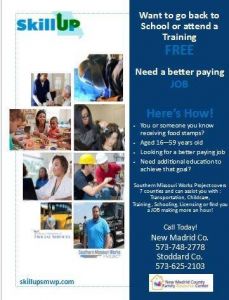 Southern Missouri Works (Skill Up)
SkillUp
Are you wanting to go back to school or attend a training for free? Or are you looking for a better paying job? SkillUp provides individuals with the opportunity to do so! If you or someone you know are receiving food stamps, and are between the ages of 16-59 years old, SkillUp might be the program for you! Southern Missouri Works Project covers 7 counties and can assist you with things such as transportation, childcare, training, schooling, licensing or find you a JOB making more an hour! 
Call Monday through Friday, from 8am to 5pm and ask to speak with our SkillUp case manager to find out if you qualify and get set up for an appointment to enroll!
---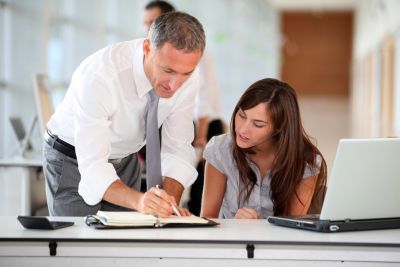 Community Computer Lab
The New Madrid County Family Resource Center's Computer Lab offers residents the opportunity to improve their computer skills or prepare resumes on their own time. There are a limited number of computers available for use, however they are available at no charge.
Lab is open Monday - Friday 8 am - 4:30 pm except closed Center days.
---