Parents can turn to the New Madrid County Family Resource Center for assistance. Parenting is a full-time responsibility and the Parenting Programs offered here provide training and support. We're here to help.
---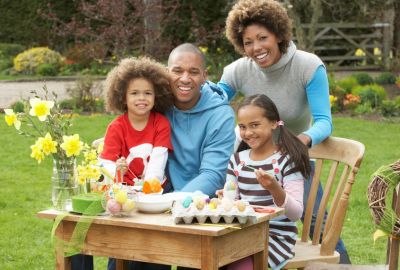 Missouri Mentoring Partnership
The Missouri Mentoring Partnership began in 1993 and is funded through the Missouri Department of Social Services. New Madrid County was awarded the grant in 1999 to facilitate this program.
MMP includes a parenting program that provides life skills mentoring for pregnant and parenting young adults of both sexes 21 years of age and younger in New Madrid County that will ultimately lead to self-sufficiency.
The Partnership is designed to help pregnant or parenting youth 26 years of age or younger experiencing difficult life challenges, make their vision of becoming successful and contributing members of society a reality. The program is intended to:
Give disadvantaged teens an opportunity to exceed their potential.
Provide resources for continued education and career development.
Integrate partnerships which foster growth and development in the community.
For the youth participating in the program, the are several requirements that include:
Age 26 or younger
Pregnant or parenting
Self Motivated
Interested in completing your education and setting career goals
Mature, dependable, able to work and willing to start at entry level
If you have the desire to help the youth of New Madrid County, the Missouri Mentoring Partnership has much to offer and provides our young people with support, counseling and friendship. This is one of the most positive programs that focuses on a positive future.
---
Southeast HFA Home Visiting
Most experts agree that the first five years of a child's life are critical to his or her development. There are many influences early in a child's life, but the most important is his or her parent. Parents have an awesome responsibility in molding and shaping their young children into responsible, healthy and successful individuals. That is why Southeast FHA Home Visiting has many program components available to provide parents with the tools they will need to fulfill this responsibility.
One of the program components that will continue this year is the Stay at Home Parent meetings or otherwise known as "RAP". These meetings assist stay at home parents with the development of their children ages 0 to 3. With the assistance of Parents as Teachers, meetings are held monthly to present information to parents to help prepare their children to enter school.
Parenting classes for parents of children 0-3 are also available.  Curriculum used for the parenting classes is Nurturing Parents. The program teaches parents the fundamental attitudes and skills necessary for parents of young children which includes: the importance of parent's self-esteem; the value of the child and the job of parenting; the basic developmental states from ages one to four; parental self-care; methods of bonding; non-violent discipline skills; encouragement skills; and prevention techniques, such as childproofing.
---